About AdventHealth
The word "Advent" stays true to our Adventist heritage and signals the arrival of something of great significance. Our new name is intended to herald the dawn of a whole-person health care philosophy that encompasses body, mind and spirit. When consumers see the name "AdventHealth," we want them to understand: "this is a place for wellness for all stages of life and health." It's a name that reflects our deeply rooted mission and bold vision.
Established in 1973, AdventHealth (formerly Adventist Health System) includes nearly 50 hospitals and more than 80,000 team members in almost a dozen states. Our system also includes numerous urgent care centers, physician practices and extensive outpatient services. encompassing 8,300 licensed beds, 70,000 employees, 8,500 physicians and 4.5+ million patients served annually.
In Florida, AdventHealth is a not-for-profit organization that has served Central Florida communities since 1908 with a Mission to extend the healing ministry of Christ, and a Vision to be a global pacesetter delivering preeminent faith-based health care. It is the oldest and largest health care system in Central Florida.
AdventHealth has over 3,000 licensed beds on nine campuses in the greater Orlando area. With more than 21,000 staff members, AdventHealth cares for more than 130,000 inpatients, 615,000 outpatients and over 609,000 ER patients each year.
AdventHealth is a leader in technology, procedures and patient care treating more heart, neurology, gynecology and vascular surgery patients than any other nationally recognized hospital. Ranked the #1 hospital in Orlando by U.S. News & World Report, our proudest achievements are made possible by our caregivers. It's this higher level of care that has not only ranked us number one in the state; AdventHealth is also recognized by U.S. News & World Report as one of America's Best Hospitals in nine specialties.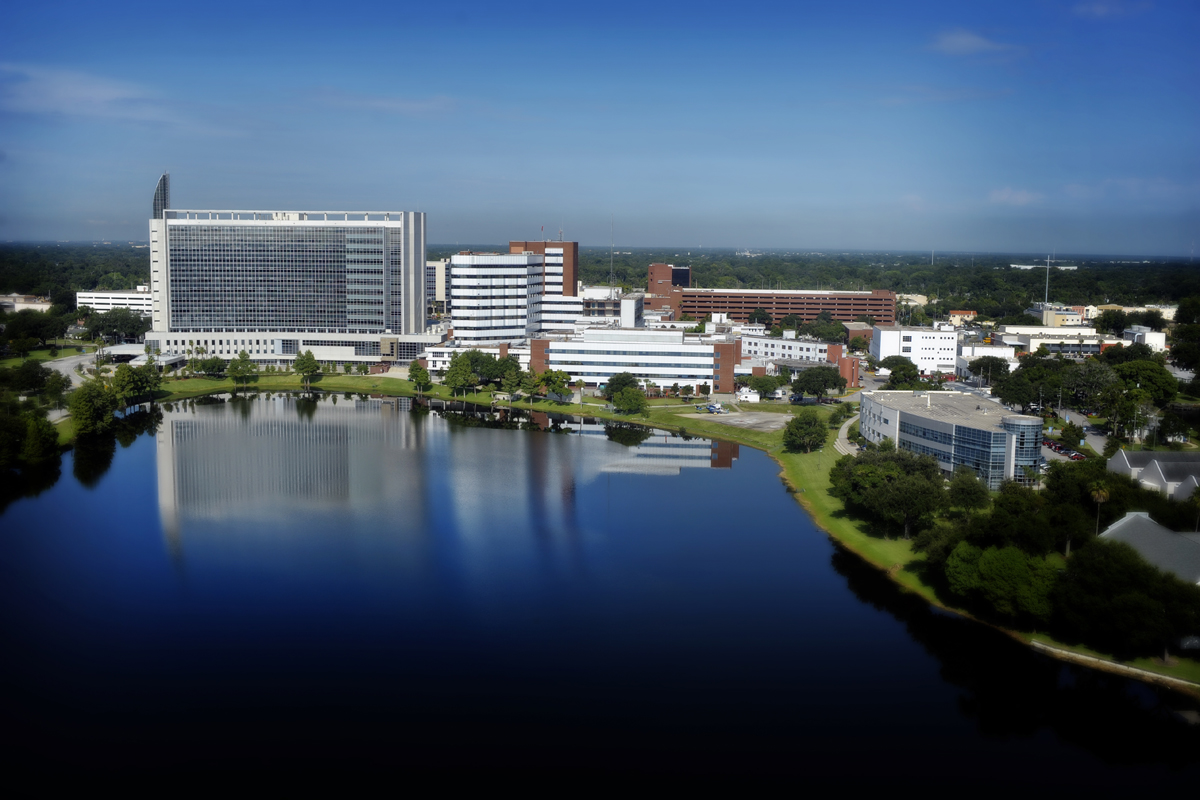 About Orlando
Orlando is a hub for higher education and is home to numerous colleges and universities including University of Central Florida (UCF), Rollins College, AdventHealth University and the UCF College of Medicine.
Our "medical city" is still developing with the UCF College of Medicine, VA Medical Center, and University of Florida Academic and Research Center centering their locations in the southeast part of town near Lake Nona.
Orlando is known as the City Beautiful. There is much more than theme parks here! Our community is culturally diverse and a wonderful place to raise a family. The area is home to excellent public and private schools, and is also the setting for several colleges and Universities, including the University of Central Florida. Orlando features multiple theaters, art museums, art festivals and film festivals. We are well known for our excellent restaurants. The city has a vibrant sports community with national teams like the NBA's Orlando Magic and Orlando City Soccer Club. We offer year-round pleasant weather for outdoor fun and are only an hour away from some of the most scenic beaches in the Southeast.
There are numerous new home developments and many top-rated schools throughout the Central Florida area. Opportunities are everywhere for a family to grow!
Orlando Information